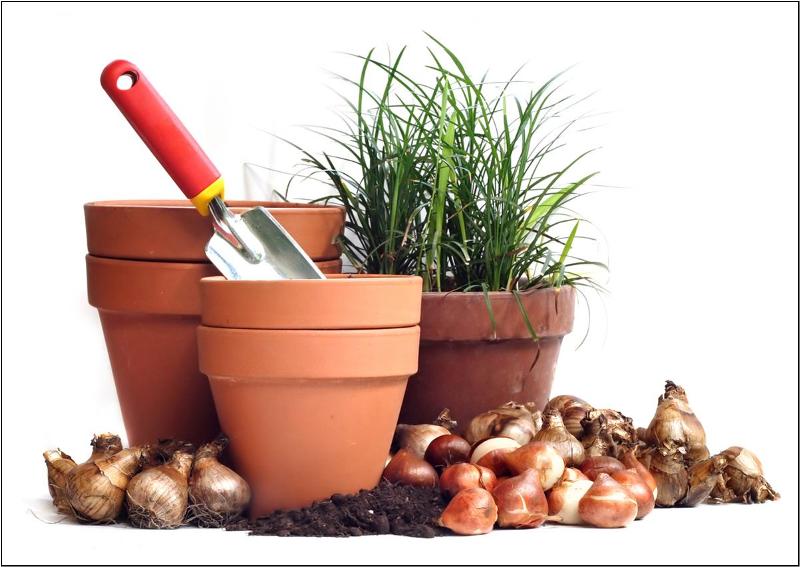 This month is the start of the bulb-planting season. The 'big four' bulbs – crocus, daffodils, hyacinths and tulips – put on such a brilliant show of colour it's easy to forget how many other interesting spring and early summer flowering bulbs are out there. Why not try something a bit unusual this year?
Chionodoxa, also known as Glory of the Snow, appears in March – plant a few hundred of these tiny flowers under a deciduous tree, in a border or in the lawn, and you'll have an amazing vivid blue display.
They also do well in containers. Good varieties are C. Forbesii, which has blue flowers with a white center, lavender-blue C. Luciliae and pink C. Luciliae Rosea.
Flowering in March and April, Ipheions have starry blooms with a honey scent. They'll self-seed freely so clumps will rapidly get bigger, and you'll sometimes get a second flush of flowers in autumn. I. 'Alberto Castillo' has pure white flowers with a light grey stripe; other good varieties are violet blue 'Wisley Blue' and the deep blue 'Jessie'.
Erythroniums, or dog's tooth violets, are expensive but worth it. In early April they produce enchanting flowers whose tips curve back in on themselves. If happy where they're planted they'll come back year after year; under a deciduous tree is ideal. Try pale yellow 'Pagoda', pink E. Dens-Canis or creamy 'White Beauty'.
Another rather pricey bulb is Bellevalia, which is similar to a grape hyacinth but with chunkier flowers that look pleasingly exotic. They look great in pots or in beds and borders. Bellevalia Paradoxa has flowers of a very deep purple; there's also a pale green form, B. Paradoxa 'Green Pearl'. The white B. Romana has very pretty white flower spikes tinged with green.
Camassias are great for heavy clay soil and look their best just as tulips start dying out. They create a similar blue haze to Bluebells, and also make good cut flowers. The cheapest variety is pale blue C. Quamash (also known as C. Esculenta). Taller C. Leichtlinii Caerulea has clusters of star-shaped, dark-blue flowers and looks glorious in full flower. For a white form, try C. Leichtlinii 'Alba'.
Learn more at The Daily Mail